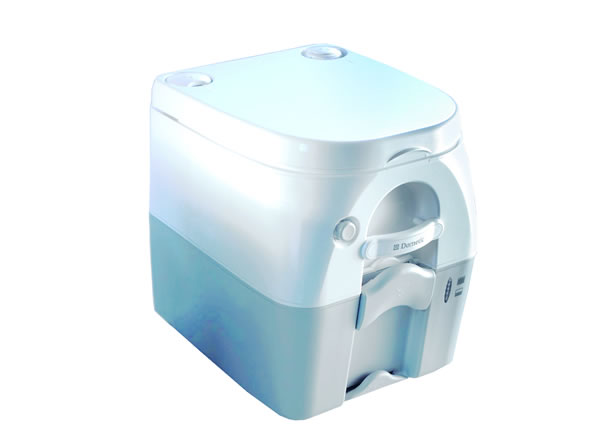 Click images to enlarge
Dometic SaniPottie 976 Portable Toilet
Out of Stock
Sanitation for outdoors
Our aim is to improve your travel experience and let you enjoy comfort like at home - no matter where you are. SaniPottie Portable toilets - already a big seller in the US are great for caravans and motorhomes, trailers, boats, camping, cottages, trucks, bedside, potty training, work sites and more! Compact tanks - lots of capacity. Light weight, made of high-density polyethylene they are strong and tough and have adult-size seat and lid for the added comfort and safety.
Dimensions
W333 x H387 x D387 mm
Weight
5.9 kg
Capacity
18.9 litres
Warranty
1 year
Other
Quality features

Colour: Grey.
Convenient top-mounted port is easy to fill. Access self-contained 18.9 litres freshwater supply.
Durable design.
High-density polyethylene blow-moulded construction provides strength and toughness.
Scratch-resistant matte finish which is easy to keep clean - looks new for years.
Light weight - since it weighs less than 6 kg, you can easily take a SaniPottie toilet with you.
Comfortable adult-size seat and lid provides both comfort and safety. Easily accessed side latches to lock the tank in place.
Circular flush water motion for superior performance.