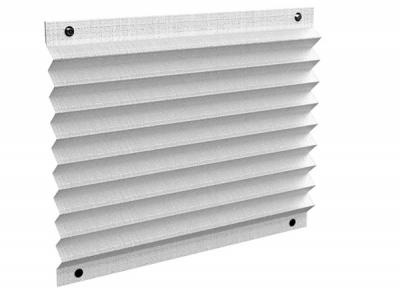 Click images to enlarge
Products » Ocean Air Blinds » SKYSOL Pleated Shade
SKYSOL Pleated Shade
Price:
$105.00
Calculate freight
SKYSOL Pleated Shade
An elegant pleated blind, custom designed to fit portlights and small windows.
SKYSOL Pleatedshade is a stylish, cost effective pleated blind for yacht portlights and small windows.
Available from your local chandlery in sizes to match most leading portlight brands, SKYSOL Pleatedshade has been designed for ease of installation, with minimum maintenance required.
KEY FEATURES:
Provides effective shading, UV protection and onboard temperature control
Simple and quick installation
Available from your local chandlery in a range of standard portlight sizes
Coloured trim and blackout lining available
Custom versions are able to accommodate simple window shapes
Click here for more info
Call for availability
---
Part No.
Aperture size
width (x)
Drop (y)
PLS-1
381mm
305mm
PLS-2
508mm
305mm
PLS-3
635mm
305mm
PLS-4
762mm
305mm
PLS-5
1016mm
305mm
Reviews
No reviews exist for this item