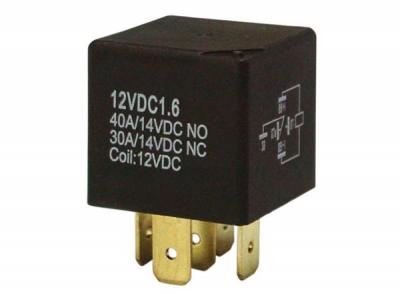 Click images to enlarge
Products » Marine Sanitation » Tank Monitor Systems » Shut-Down Relay for DTM04/DTMF04
Shut-Down Relay for DTM04/DTMF04
Price:
$36.37
Calculate freight
SDR Shutdown Relay for DTM04 and DTMF04 Systems
When integrated with the DTM04 tank monitor system, the SDR relay shuts off power to the toilet when the holding tank is full. This helps prevent overfilling the holding tank due to user error.
With DTMF04 system, the relay shuts off water pump when the freshwater tank is empty.
Plugs into back of indicator panel.
Key Benefits
Optional relay for DTM04 and DTMF04 tank monitor systems

12 V DC or 24 V DC models
Please Contact us for availability
Download Data Sheet
Reviews
No reviews exist for this item