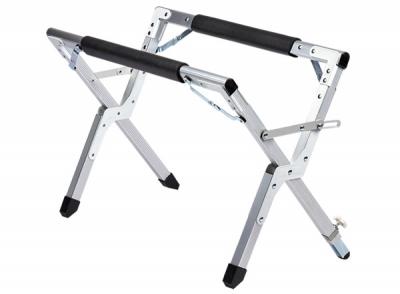 Click images to enlarge
Products » Fridges » Fridge Accessories » Waeco Portable Fridge Stand
Waeco Portable Fridge Stand
Price:
$49.99
Free flat rate freight! See if you qualify:
Portable Fridge Stand
This product is designed to sit your icebox or fridge off the ground for easy access. No more bending down to get to those items at the bottom. It is also ideal when draining your icebox. You don't have to pick it up and move it - simply put a bucket under the drain hole and open.
Specifications
RRP

$49.95

Warranty

1 year

Other

Strong aluminium frame

Folds up easily and compact

2 height positions:

450 x 330 mm and

310 x 450 mm
(+ 0r - 20 mm)

One ajustable foot

Supports up to 80 kg

Comes with storage bag.
Reviews
No reviews exist for this item